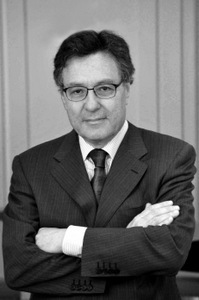 Areas of expertise
Property law
Alain Rapaport is Carler group's head of property law. Born in1951, Alain was sworn in at the Paris Bar in 1975 with a DEA master's degree in general private law from Paris II university.
Alain Rapaport
In his early career, an encounter with a property manager sealed his fate: he soon decided to develop a niche specialism in property law, property contract law, and the law of commercial leasing in particular, establishing himself as a major player in the exclusive pool of experts in this highly specialized area.
His advice is particularly highly regarded in the property sector: property administrators, property management companies, lessors, landowners, and institutional stakeholders who entrust him with handling all issues they encounter. Alain Rapaport also helps and advises several retail and hotel groups on the law of commercial leasing and co-ownership. In particular, he helps and advises on issues relating to leasing transactions and negotiations. All his clients value his experience, technical expertise and ability to solve complex legal problems, and above all his reliability, and appreciate working with him on a personal basis.
In addition to this niche area, Alain Rapaport has also developed his expertise in employment law, an area that now represents around one third of his work. He works mostly with employers from large groups who entrust him with their employment law issues, particularly at the litigation and industrial tribunal stage.
+ 33 (0)1 45 00 84 78
50, rue Copernic | 75116 Paris – France