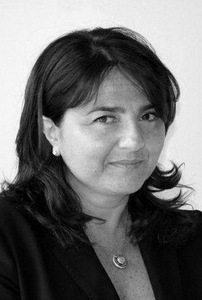 Areas of expertise
Intellectual property / Information and communication technology
Specialists in computer law, Sophie and her team of lawyers and technical experts daily assist for more than 10 years worldwide software companies and user companies in software compliance. Sophie and her team also assist their clients in their contractual and litigation IT issues.
After studying Business Law and Taxation at Paris II Assas, she obtained Capa and took the oath at the Paris Bar in 1993.
Then she practiced for several years in the corporate and business department of different law firms.
During the explosion of the Internet in the late 90s, she advised many start-ups that she assisted from their creation. Then the digital revolution settled durably, and with it all the legal issues it induces regarding intellectual property and electronic communication.
Today, Sophie Haddad assists the legal, compliance, purchasing and IT departments of worldwide groups as well as innovative start-ups in the following fields in matter of:
software compliance: before and throughout the whole audit phase until its resolution
IT projects: negotiations of license and support agreements, specific development and integration agreements, outsourcing and consulting services.
protection of intellectual assets: assistance and advice for the protection of software, databases, brands …
electronic communication and online services: drafting of terms of use, commercial and supply agreements…
IT litigation: counterfeiting actions, unfair competition, contractual liability, technical expertises …
+ 33 (0)1 43 25 61 85
50 , rue Copernic | 75116 Paris – France