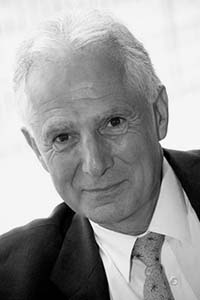 Areas of expertise
Employment law
This shrewd employment law and business expert was sworn in at the Paris Bar in 2009 and joined the Carler legal firm to provide clients and partners of the business with his over 30 years' experience dedicated entirely to labour relations and human resources management. Judge for yourself: graduating with a D.E.S. diploma in employment law from the University of Paris I Panthéon Sorbonne, from 1976 to 2009 Georges Cambour served as Director of Legal and Labour Affairs and Executive Officer of the Union Nationale des Industries Françaises de l'Ameublement (UNIFA), the biggest union in the furniture industry and interior design sector. He chaired the union's "Commission d'études sociales", responsible for defining the profession's social policy and preparing the contractual texts for its implementation, negotiated with both sides of industry.
For over twenty years, he has run training courses in employment law for directors of human resources on behalf of the "Liaisons sociales" group.
Georges Cambour is honorary adviser to the Paris industrial tribunal (Conseil de Prud'hommes), where he served as a judge from 1979 to 2009. This position offers an unparalleled vantage point on corporate life and individual and collective employment relations, enabling him to obtain a better sense of which arguments are most pertinent to industrial tribunal judges.
His positions as Chair and Vice Chair of provident institutions have enabled him to be particularly knowledgeable about the implementation and operation of this type of social security cover.
Since 1981, Georges Cambour has also been teaching on the "Master 2" in employment law and personnel management at the University of Paris Ouest.
+ 33 1 56 91 24 24
73, av. Paul Doumer | 75116 Paris – France