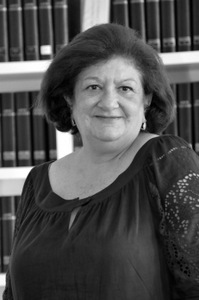 Areas of expertise
Labour law
Clara Dentes is a specialist in employment law and was sworn in at the Paris Bar in late 1973 following combined legal and literary studies.
Clara Dentes
She began her legal career as an associate at Ader, Brossolet and Jolibois, specialising in press and business law. She worked alongside the late Marc-Noel Louvet, primarily dealing with employment law matters, which was then a field in its infancy. The 13th July 1973 act, the first piece of legislation in France requiring that dismissal be based on genuine and serious grounds, had also just been passed.
After a new position specialising in employment law at another firm, her career as a lawyer really took off. In 1981, she set up her own firm. Meanwhile, there had been big developments in employment law and with the 1982 "Auroux" laws she was soon able to establish a very loyal customer base. Clara Dentes has established her niche as "collective labour law", including trade union law, employee representative bodies and social security.
In 1986, she moved to the offices on Rue Copernic and has now joined the Carler group.
Today her work is still entirely devoted to employment law, as an advisor, particularly in civil and criminal employment litigation for clients ranging from small and medium-sized family businesses to large groups. She also focuses on social security law as well as related work in insurance law, exclusively from the standpoint of the relationship between insurance companies and their intermediaries (agents and brokers).
+ 33 (0)1 45 00 91 90
73, av. Paul Doumer | 75116 Paris – France